19 Sep

CREPN #9 Basic Strategies Needed for Success in Real Estate Investing with Stuart Gethner

<![CDATA[[caption id="attachment_297" align="alignleft" width="200"]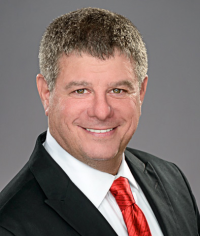 Stuart-Gethne[/caption] Basic Real Estate Investing Strategies Needed for Success with Stuart Gethner
Stuart Gethner has been actively investing in real estate for the past twenty years. A successful real estate investor, Stuart wanted to share his knowledge with others and started teaching real estate courses for the Arizona Real Estate Investors Association (AZREIA) and The Commercial Real Estate Institute. Stuart has taught on 10 DIFFERENT real estate topics that over 5,000 Stuart met his wife Stephanie, who is a Realtor, through their mutual interest in real estate investing. Stephanie has her own separate real estate business. Stuart and his family reside in Scottsdale, Arizona. [x_audio_embed][/x_audio_embed]
Real Estate Investment Strategies
Education: Courses taught by Stuart Gethner.
Those classes certified by the Arizona Board of
How to Buy Property in Bankruptcy
How To Buy Property in Foreclosure
Fundamental of Real Estate Investing
Residential Real Estate Investor Boot Camp
Find Investment Property in Your Bunny Slipper
Many people would like to invest in real estate for yield & protection against swings in the market & the constant movement towards increased inflation. There are those who would prefer to be personally educated in real estate.  As a result, Stuart began assisting these individuals: From young people who would like to make their fortune, to those who would like to be personally responsible for their retirement, regardless of what happens to Social Security, Medicare, or Stock Market.
CREPN #9  Basic Strategies Needed for Success in Real Estate Investing with Stuart Gethner
[author title="About the Author"]]]>