19 Sep

CREPN #18 Cyber Crime in Commercial Real Estate with Jim Patterson

<![CDATA[[caption id="attachment_287" align="alignright" width="225"]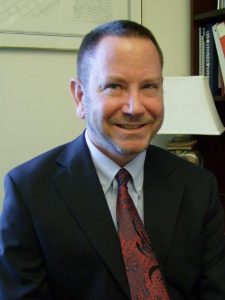 Jim Patterson[/caption] CREPN #18  Cyber Crime in Commercial Real Estate with Jim Patterson
What is Your Cyber Crime Risk?
First, it is not limited to the sensitive electronic  information stored on your computer.  A broader more accurate sense of the risk would be "Information security risk".
Data Breach Laws extend beyond your computer including paper files.
[x_audio_embed][/x_audio_embed] There are 47 different state laws regarding Information Security Laws, California is the oldest and strictest.  The law governing requirements for action are dictated by the state the breached party lives in. There are four types of Information Breach:
Personally Identifiable information defined by each state

It generally requires two pieces of information, ie: Name & Social Security Number

Health Care Information; HIPA
Payment Card Information

PCI Compliant
Credit card

Corporate Information
While most are familiar with Cyber Theft, however over half of all breaches happen from actions of employees within the organization.  Sample incidents include:
Accidentally sending our a list of all employees information to all employees
Employee steals client records to sell
Liability is not avoided nor transferred by using a service provider.  Most cloud provider contracts make the value of their obligation to the value of the contract.
If you collect the information, you are responsible for the information!
James R. Patterson is the Western Region Network Security & Privacy Specialist for AIG.  In this role Jim is focused on educating clients and insurance brokers on cyber exposures, losses that insureds are experiencing, and loss prevention methods.  Prior to assuming his current role, Jim served as Senior Underwriter in AIG's San Francisco Region, specializing in cyber and technology coverages for AIG's Professional Liability Division. Before joining AIG in 2009, Jim spent six years as an Account Executive with Bollinger Insurance in New York City specializing in Lawyers' Professional Liability insurance.  Jim is a graduate of the University of Miami.
FREE Cyber Resilience Plan: 
http://bit.ly/CREPN-CyberResiliencePlan
CREPN #18  Cyber Crime in Commercial Real Estate with Jim Patterson
[author title="About the Author"]]]>