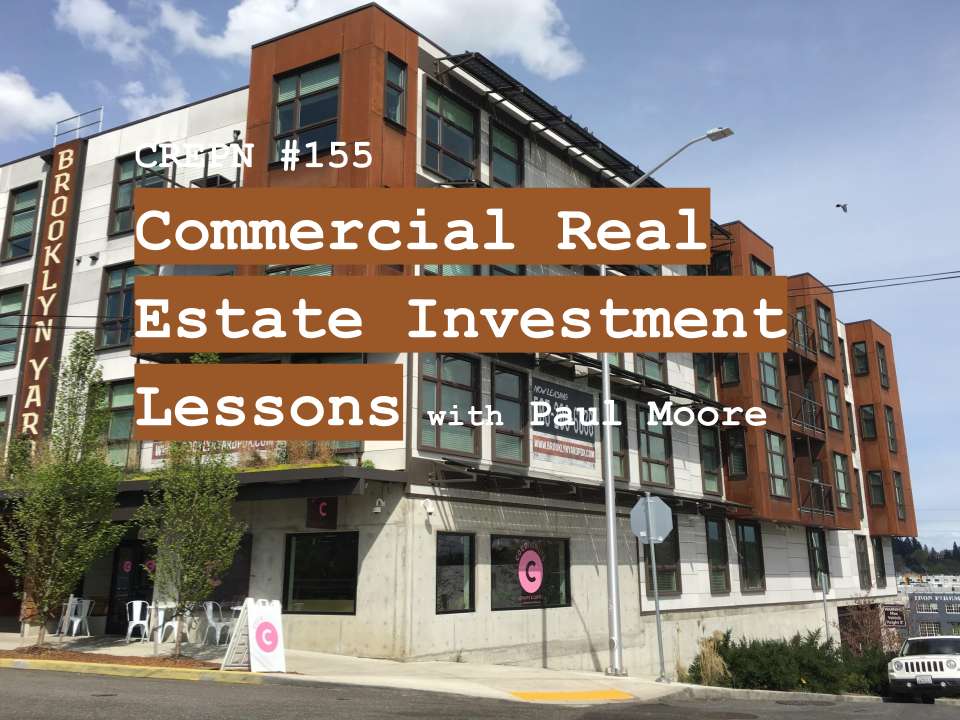 02 Aug

CREPN #155 – Commercial Real Estate Investment Lessons with Paul Moore

<![CDATA[Commercial Real Estate Investment lessons can be costly.   [x_audio_embed][/x_audio_embed] An expensive lesson can ruin you.  If you are lucky, you learn something and you still have enough time to recover and make your fortune back.   Paul Moore, co-host of the podcast, How to Lose Money, talked with me about some of the lessons he has learned from real estate investing and how they have helped to form the real estate investment strategy he employs today.
Are You a Real Estate Investor or a Speculator?
When the market is going up, it's hard to tell the difference between investors and speculators.  But, when the market corrects, speculators are more susceptible to losing. Paul summed up the difference between an investor and a speculator:
An investors capital is

safe

from risk with the chance to get a return.

The speculators capital is

not safe

with a chance to get a return.
If you are investing for cashflow, you are an investor.  If you are investing for appreciation, you are a speculator.  
Real Estate Investment Strategy Lessons
Paul has tried multiple investment strategies; single family residential flipping, ground up commercial development, multifamily and self storage.  He has gone from riches to rags and back to riches. Through each asset class, he has learned from his losses, and has changed.
He no longer invest on a haunch, ie: speculates.  
Today he is looking to create generational wealth in commercial real estate.  Unlike some investors who commit to a single asset class, Paul has become a student of the market.  Now he looks for a safe place to invest his capital with the possibility of a return.
He has studied the market and found justifiable reasons to invest.  He knows the client profile, what the projections are for this demographic and what type of owner/ seller qualifies a good prospect to purchase.  This market knowledge helps confirm any haunch he may have.
Using the lessons he has learned, Paul is now syndicating self storage facilities.  
For more go to:
https://www.wellingscapital.com/
http://howtolosemoney.com/
[author title="About the Author"]]]>