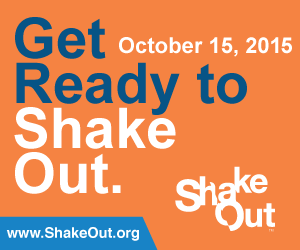 09 Oct

#ShakeOut 2015: What's Your Plan?

<![CDATA[National Earthquake Drill: #Shake
Out 2015: What's Your Plan? Does your family, work, neighborhood have a plan for what to do when an Earthquake happens? There is still time to plan and participate in the Shake Out on Thursday, 10/15/15 at 10:15am. You probably think to change your car oil every 3,000 miles.  and to check smoke detectors when the clocks spring forward for Daylight Savings and again when we fall back to standard time.
Q: When do we practice for Earthquakes?
A: During the Shake Out on 10/15/15 at 10:15am
Q: What do you do in an Earthquake?
A: Drop, Cover & Hang on!
Check out OregonShakeOut website:
http://shakeout.org/oregon/
Resources: 
http://shakeout.org/oregon/resources/
Be sure to take any or all of the quiz's:
Beat the Quake

How to make your home safe and what to do during an Earthquake

Quake Quiz

What to do regardless of where you are; home, work, commute, beach

Download the Red Cross APP
Take the quiz for what to do during an Earthquake. There is tons of great information and resources to plan an event at your work, school, daycare, church or neighborhood.  Consider planning and participating in the "Shake Out" this year. For more information on the potential of the BIG One, check out my interview with Aly Ryan 
http://bit.ly/CREPN-AliRyanInterview 
[caption id="attachment_286" align="alignleft" width="170"]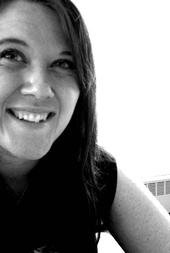 Ali Ryan[/caption] We take a look at the Cascadia Subduction Zone which runs along the Pacific Coast line from Southern BC to Northern CA.  Prediction's are for a massive 9.0 earthquake producing catastrophic damage to buildings, bridges, water, fuel and power outages lasting months. Along with preparing to survive the impact, start thinking about a survival kit to last 72 hours including enough water for your family.
FREE
Earthquake Preparedness guide: 
http://bit.ly/CREPN-EQGuide
If you home is older and you are interested in having a seismic retrofit performed, consider listening to my interview with Steve Gemmell
http://bit.ly/CREPN-SteveGemmell
with Earthquake Tech. [author title="About the Author"]]]>