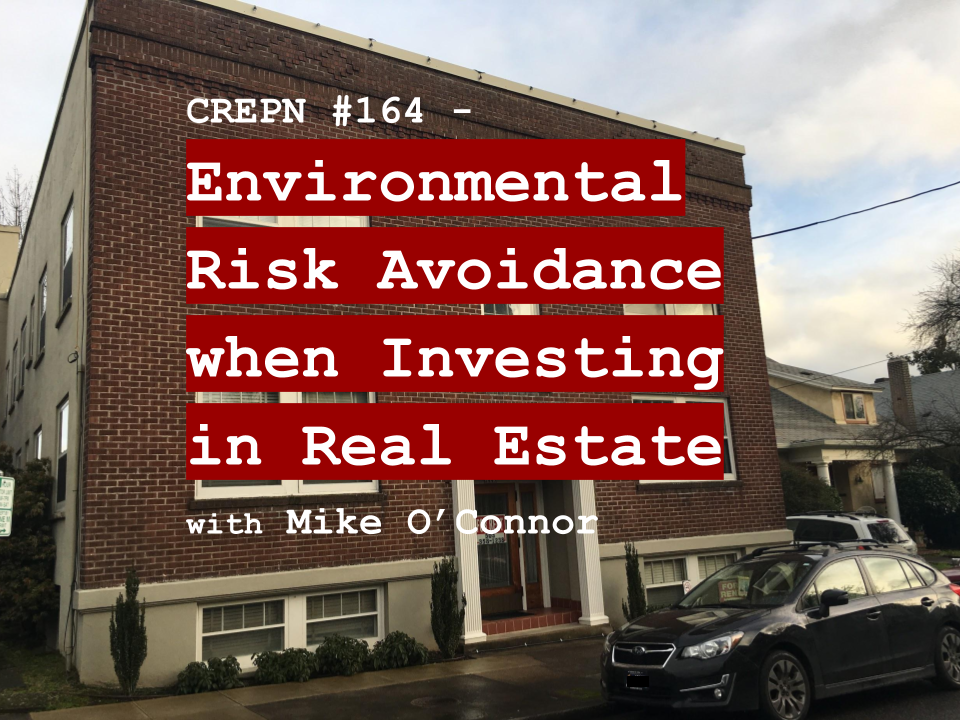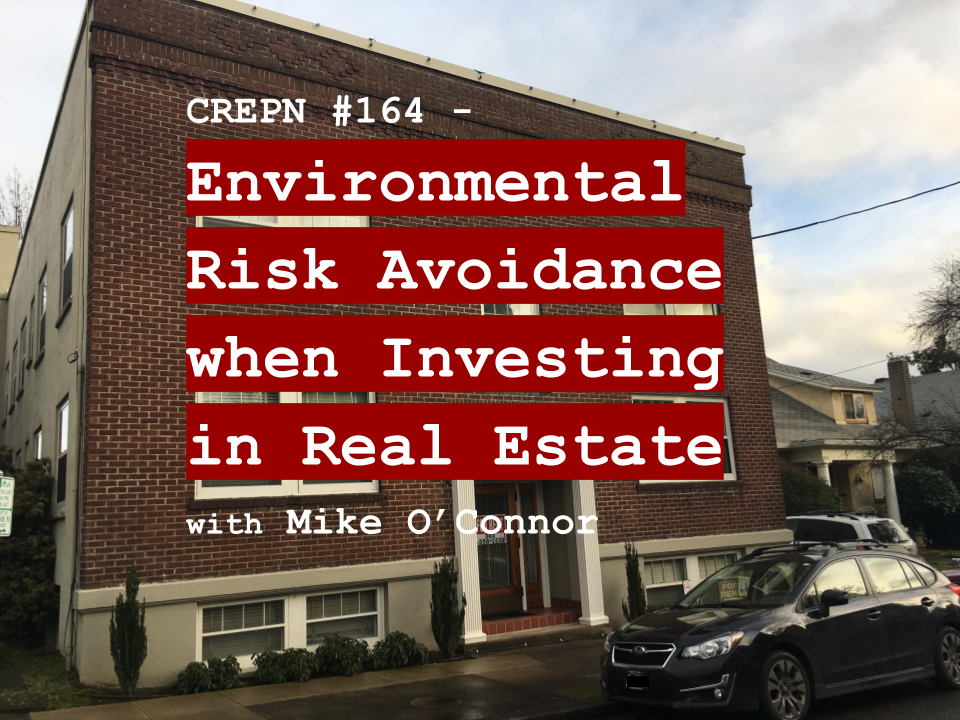 04 Oct

CREPN #164 – Environmental Risk Avoidance when Investing in Real Estate with Mike O'Connor

<![CDATA[

Environmental Risk assessment needs to be part of your real estate investing due diligence.

Mike O'Connor is the Pincipal at Assessment Associates, Inc, an environmental consulting firm that specializes in working with real estate transactions.
Why Test?
The reasons to test range from: "it's a good idea" to "lender requirement'.  If you don't need to borrow money, and you elect to forgo the assessment, you could end up with the liability and cost associated with any cleanup.  However, if you are borrowing more than $1M, the lender will require a Phase I Environmental Assessment for a clean bill of health, guaranteed.
Potential Environmental Risk
The primary risk comes from leaky underground storage tanks, but you would be wrong to think that you don't need to be concerned unless you are buying a gas station. 
Why your ask?  Do your know what's going on on at the neighbors property? Is there a leaky underground heating oil tank? Each of these can create plenty of problems for you.  

To learn how to DIY the initial Environmental Assessment  
and know what to look for, get your
Degrees of Environmental Assessment
A Phase I Environmental Assessment consists of a visual inspection at the property and a review of all available public records.  The consultant will visit the site, interview the seller, neighbors, etc to assess the historical use and potential for an environmental problem.  If evidence suggest a potential problem may exist, the Phase I recommendation will call for a Phase II Environmental Assessment.

A Phase II Environmental Assessment involves sampling the soil beneath the surface.  It can start with a Geophysical survey to identify inconsistencies below the surface.  The results will identify where further looking should occur.

Then actual soli samples are puled to test the soil for toxins.  This is accomplished by using a well drilling like rig that pulls cylinders of soil to the surface for visual inspection. The samples that look suspicious will be sent to a lab for testing.  If results are positive, the site will need to be cleaned before going forward with the transaction.

For more go to: https://www.aaiconsulting.com/
]]>