19 Sep

CREPN #11 – How to Invest in Real Estate Using Your Self Directed IRA with Edwin Kelly

<![CDATA[[caption id="attachment_278" align="alignleft" width="211"]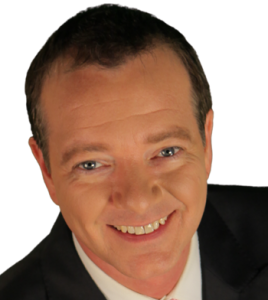 Edwin Kelly[/caption] How to Invest in Real Estate Using Your Self Directed IRA with Edwin Kelly.
You want to invest in real estate, but don't have the capital.
Or do you?
If you have a qualified retirement account, you may have capital the capital you need to invest in Real Estate. [x_audio_embed][/x_audio_embed] Compare and contract the opportunity available to you through Self Directing your IRA to create protected wealth. Edwin Kelly is the Director of Education at Specialized IRA Services. What we have been taught about going to work, until retirement, may lead you to a retirement position as greeter at your local Wal-Mart. If you want to change your projection and create a secure future for your retirement, using your IRA for Real Estate Investment, is something you want to learn more about today.
How does it work?
Which type of IRA do you have?
Plain vanilla

Stocks, Bonds, Mutual Funds & CD's

Self Directed IRA

IRS approved providing you complete control to invest in approved investments

Real Estate
Notes
Mortgages
Trust Deeds
Precious Metals
Edwin has been featured in the Wall Street Journal, Smart Money Magazine as well as featured on CNBC. Edwin is a frequent guest on radio and television including being a guest expert on the Money Show. Edwin's formal background includes an MBA and he was formerly a Registered Investment Advisor consulting to institutional clients like the Bank of New York. He is America's foremost expert on helping regular everyday people achieve true financial security and freedom by combining the power of Self Directed IRA's with Real Estate Investing, Tax Liens and Private Lending.
CREPN #11  How to Invest in Real Estate Using Your Self Directed IRA with Edwin Kelly
[author title="About the Author"]]]>