19 Sep

CREPN #5 Protect Your Property & Business From Predators, Creditors, Liens & Judgements

<![CDATA[[caption id="attachment_292" align="alignright" width="187"]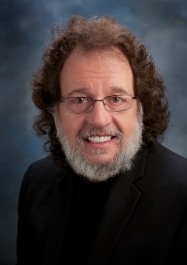 Harry Barth[/caption] CREPN #5 Protect Your Property & Business From Predators, Creditors, Liens & Judgements with Harry Barth CREPN Guest Harry Barth is the founding member and the Senior Partner in the firm BarthCalderon, LLP. Harry has more than 40 years of experience counseling franchisees, property owners, business owners, corporations, individuals and families. [x_audio_embed][/x_audio_embed] He has distinguished himself by being an asset protection advocate. He has co-authored a book, " Planning Today For All Your Tomorrow's, a Practical Guide to Help High Income and/or High Net Worth Clients".
Three considerations for Asset Protection:
Do it before it is too late
Revocable Living Trust is not a reliable means for protection assets from creditors
An Insurance Umbrella will not protect you for all damages
Did you know that 95% of the worldwide litigation occurs in the USA? Understand the risk you face and what you can do about:
Spouse
Employees
Family members
Partners
Real Estate
Outside In versus Inside Out? What is your exposure to your partner, and your partners family?
Who needs Asset Protection?
Important Asset Protection topics we will cover;
Distinction between your business and personal holdings.
Different kinds of creditors and the risk they pose to your property and business.
Choosing proper business structure to minimize your liabilities.
Foreign and domestic tools and techniques.
Estate planning as part of asset protection.
Proper legal entity for your property.
Common mistakes made in setting up and administering LLC's.
FREE WebEstateGuide for CREPN Listeners
Protect Your Property and Business From Predators, Creditors, Liens & Judgements with Harry Barth
[author title="About the Author"]]]>