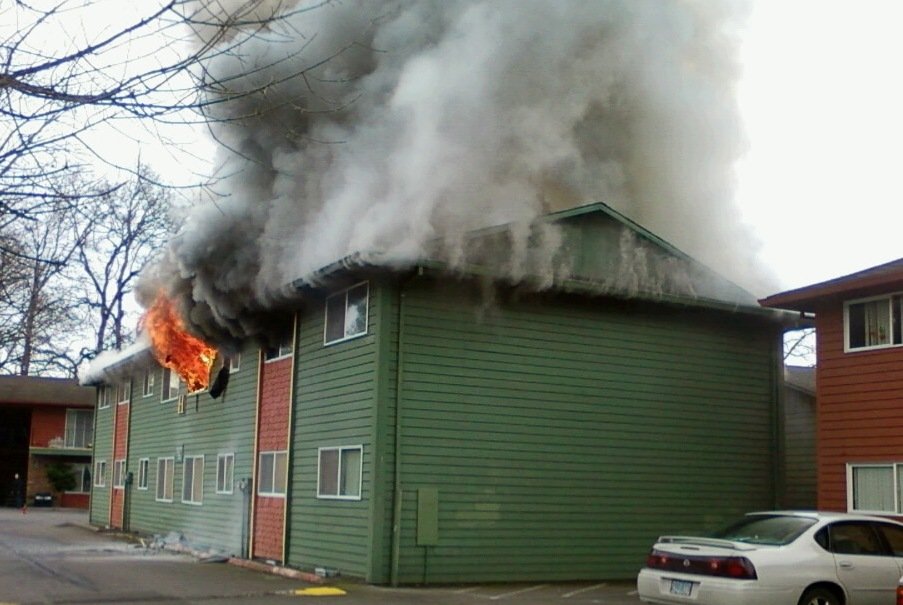 05 Feb

Residential Landlord & Tenant Rental Agreement Basics – CREPN #31

<![CDATA[
Residential Landlord & Tenant Rental Agreement Basics
The Residential Landlord & Tenant Rental Agreement is significantly limited in comparison to the wide open language, structure and requirements written in a Commercial Lease. Recently I sat down with Marcel Gesmundo, Attorney at Bittner-Hahs PC to discuss the basic elements, requirements, responsibilities and limitations of the Residential lease. [x_audio_embed][/x_audio_embed]
The basics elements of the Residential Lease/ Rental Agreement:
Amount of Rent

Duration of the Lease

What happens after the lease

Late Fees

Non-Compliance fees
The Residential Lease, per Oregon Statute ORS 90.222, (which follows URLTA – the Universal Residential Landlord & Tenant Act) sets limitations for the contractual relationship between the Landlord and Tenant, especially in Multifamily.
Duties of Landlord & Tenant:
URLTA Duties for Landlords in Section 2.104(a):
(1) Comply with the requirements of applicable building and housing codes materially affecting health and safety;
(2) Make all repairs and do whatever is necessary to put and keep the premises in a fit and habitable condition;
(3) Keep all common areas of the premises in a clean and safe condition;
(4) Maintain in good and safe working order and condition all electrical, plumbing, sanitary, heating, ventilating, air-conditioning, and other facilities and appliances, including elevators, supplied or required to be supplied by him;
(5) Provide and maintain appropriate receptacles and conveniences for the removal of ashes, garbage, rubbish, and other waste incidental to the occupancy of the dwelling unit and arrange for their removal; and
(6) Supply running water and reasonable amounts of hot water at all times and reasonable heat [between [October 1] and [May 1]] except where the building that includes the dwelling unit is not required by law to be equipped for that purpose, or the dwelling unit is so constructed that heat or hot water is generated by an installation within the exclusive control of the tenant and supplied by a direct public utility connection.
URLTA Duties for Tenants Provision in Section 3.104:
(1) Comply with all obligations primarily imposed upon tenants by applicable provisions of building and housing codes materially affecting health and safety;
(2) Keep that part of the premises that he occupies and uses as clean and safe as the condition of the premises permit;
(3) Dispose from his dwelling unit all ashes, garbage, rubbish, and other waste in a clean and safe manner;
(4) Keep all plumbing fixtures in the dwelling unit or used by the tenant as clean as their condition permits;
(5) Use in a reasonable manner all electrical, plumbing, sanitary, heating, ventilating, air-conditioning, and other facilities and appliances including elevators in the premises;
(6) Not deliberately or negligently destroy, deface, damage, impair, or remove any part of the premises or knowingly permit any person to do so; and
(7) Conduct himself and require other persons on the premises with his consent to conduct themselves in a manner that will not disturb his neighbors' peaceful enjoyment of the premises.
Time Lines associated with the Lease
Rent Due Date

Late Notice

Days to Cure

Lease Termination

Hand delivered vs Mailed

Waive Rights if Landlord knowingly accepts Rent while Tenant violation exists

Reassert rights
Renters Insurance:
Q: Can Landlord require Tenant to have Renters Insurance?
A: Yes, when the requirement from the Landlord is: (Per
SECTION 5. ORS 90.222 is amended to read: 90.222
)
Uniform requiring all tenants

Conversion from not requiring Renters Insurance

Requirement of notification of cancellation

Cannot require where coverage is obtained

Cannot require Landlord be named on policy

Limitations on limits required

Benefit to Landlord

Tenant caused damage cure

Benefit to Tenant

Coverage for loss to personal property

Benefit to Both: Maintain Relationship in event of a claim; money for repairs, temporary housing and loss of property

Exceptions
For more information contact:
Marcel J. Gesmundo
Bittner & Hahs, P.C.
(503) 228-5626
www.bittner-hahs.com
IMPORTANT SMALL PRINT
:
The information contained in this interview was for discussion purposes only and is not intended as legal advice.  For legal guidance or answers to legal questions ALWAYS consult with your attorney.
Landlords & Property Managers:
Do you own or manage more than 100 units?

Do you want to require Tenants to Have Renters Insurance?
If you answered YES the above questions, click here for
more information
on how easy it is to do so.
[author title="About the Author"]]]>