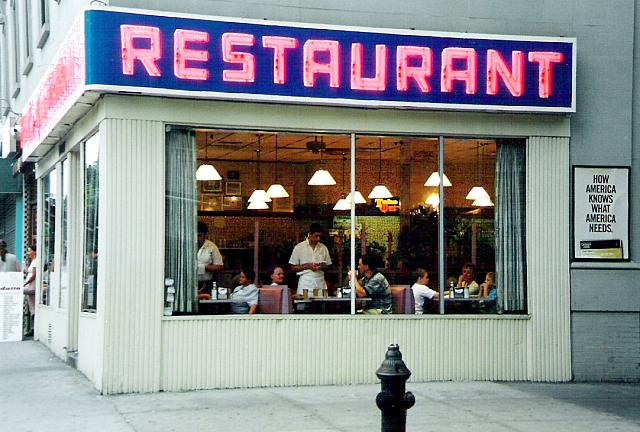 26 Feb

Restaurants & Single Tenant Leases – CREPN #34

<![CDATA[
Restaurants & Single Tenant Leases = Investment Opportunity
From coffee to crab cakes, people love to eat out.  The World Wide Web's technology limitations prevent us from the experience of eating, drinking out and interacting with others in a neutral place that you don't have to clean when you are done.  That adds up to why restaurants & single tenant leases are an opportunity to look at.. [x_audio_embed][/x_audio_embed] What's the place that's not home, and not work, but people got to gather at daily?
Restaurants!
Restaurant owners like the large ticket sale generated by baby boomer guests.  While the millennials spend less, they are regulars, spending money multiple times each week, and create significant sales volume. Starbucks is a perfect example; the "3rd place," as it was described to me by a "partner" employee at my local Starbucks.  They recognize their fit in your world; that place between home & work; the 3rd place. Restaurants & single tenant leases are in demand.  Investors like the opportunity to have a long term, strong credit rated national tenant.  Restaurant chains like the cash generated by selling their real estate, and gaining the ability to expand or reinvest in the operation, while entering into a long term lease. The buyer gains a national brand long term tenant.  The tenant gains more operating capital.  Win = Win. Considering the Commercial Real Estate investment opportunities in Restaurants, I sought out an expert in Single Tenant Leases & Restaurant Development, from Dallas, Tx, Pam Goodwin of Goodwin Commercial to learn more.
Pam is also an author of a bestseller on Amazon,
One Cent Lemonade to Million Dollar Deals
Pam is constantly learning pushing herself.  Her personal mantras are evidence to her commitment to helping her clients:
Never, Never, Never Give Up!

Find A Way!
Pam studied Interior Design at University of Nebraska, where she thought she would design hotels.  However, it was her work for a Restaurant Chain that opened her world to the development side of Commercial Real Estate.
After several years and 50+ pad site restaurants developed, she started Goodwin Commercial Realty.
Clients include;
Rock & Brews, Chillies, Chase, McDonalds, Walgreens, Scooters Coffee
Restaurants & Single Tenant Leases
Our conversation covers the basics in Single Tenant Lease opportunities, including:
Location

Demographics

Traffic

Parking

National Tenants

Credit rating of tenant

Length of Lease

Triple Net & Double Net Leases

Rent Increases

Capital requirements to invest

Cash Flow

Cap Rates  

Forecast

Economy

& more
BEST ADVICE
Pam's best advice for someone looking to invest in restaurants & single tenant leases is to h
ire a Broker that is an Expert that knows the opportunity and the hidden opportunity.
For listeners of CREPN interview with Pam Goodwin, click here to receive your FREE:
26 Lessons Learned From 26 Years in Commercial Real Estate Business
For more information or to contact Pam Goodwin, goto:
http://www.goodwincommercial.com/
or call: 214-929-9013.
[author title="About the Author"]]]>