22 Jan

Senior Housing Investment Opportunities – #CREPN 29

<![CDATA[[caption id="attachment_483" align="alignright" width="250"]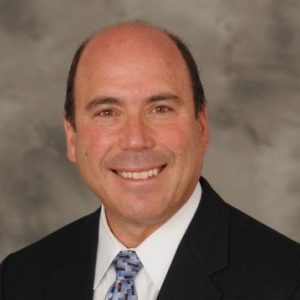 Rick Lynn with Marcus & Millichap National Senior Housing Group[/caption]
Senior Housing Investment Opportunities – Have you considered these?  
Investing in Real Estate requires knowledge of the marketplace. Who are the potential renters, what they want and their economic abilities. When considering the Commercial Real Estate investment options, you may have looked past the opportunities included in Senior Housing. The investment opportunity eluded me, until I had the opportunity to interview Rick Lynn with Marcus & Millichap National Senior Housing Group. [x_audio_embed][/x_audio_embed] My initial reference point goes back to the early 1970's when visiting my Great Grandmother in a Kansas Nursing Home.  The memories are of a foreign smell and sounds not like I was used to, nor wanting to return to. When my Grandmother was living in an Independent Living facility in the 1990's – 2000's, it was like going to a resort!  The place provided a full social calendar for the residents including, meals, physical fitness, transportation to shopping & appointments, parties and more.  My Grandmother loved it! More recently, I have visited several places with my Mother to determine where she will eventually call home, even though she if fully capable of living on her own, she is ready to give up all of the cost and concerns of owning a single family home. The time have changed.  My original orientation was of an endpoint for my Great Grandmother.  Now the Senior Housing options are full of life and opportunities for active seniors to enjoy the company of their peers.
Senior Housing is an intersection of three markets; Housing, Hospitality & Healthcare.
The marketplace is full of investment opportunity.  You can invest directly as a Landlord and lease out the operations to an operator, act as an Owner Operator providing the care to your tenants, or invest through a REIT focused on Senior Housing. Properties range in size from tens of units to hundreds of units, with the average property having 60 units.  Interestingly, while many retires head for the sunbelt to enjoy their active living years, many return to be near family when they are ready to move into Senior Housing, which means the investment opportunity is all across America. There are four recognized levels of operation from least to most care required:
Independent Living (IL)

Assisted Living (AL)

Memory Care

Continuing Care Retirement Care (CCRC)

This option allows movement from (IL) to (NH)

Nursing Home (NH)
There is a surge in demand in the Independent Living marketplace to meet the aging Baby Boomers next stage in life. The market provides similar returns and measuring points as other Commercial Real Estate Investments including:
Development

CAP Rates

Rent Increase

Vacancies
FREE
Senior Housing Market Research Report click: http://bit.ly/CREPN-SrHousingReport
For more information on Senior Housing investment opportunities, contact Rick Lynn with
Marcus & Millichap:
Rick Lynn
630.570.2228
[email protected]
[author title="About the Author"]]]>