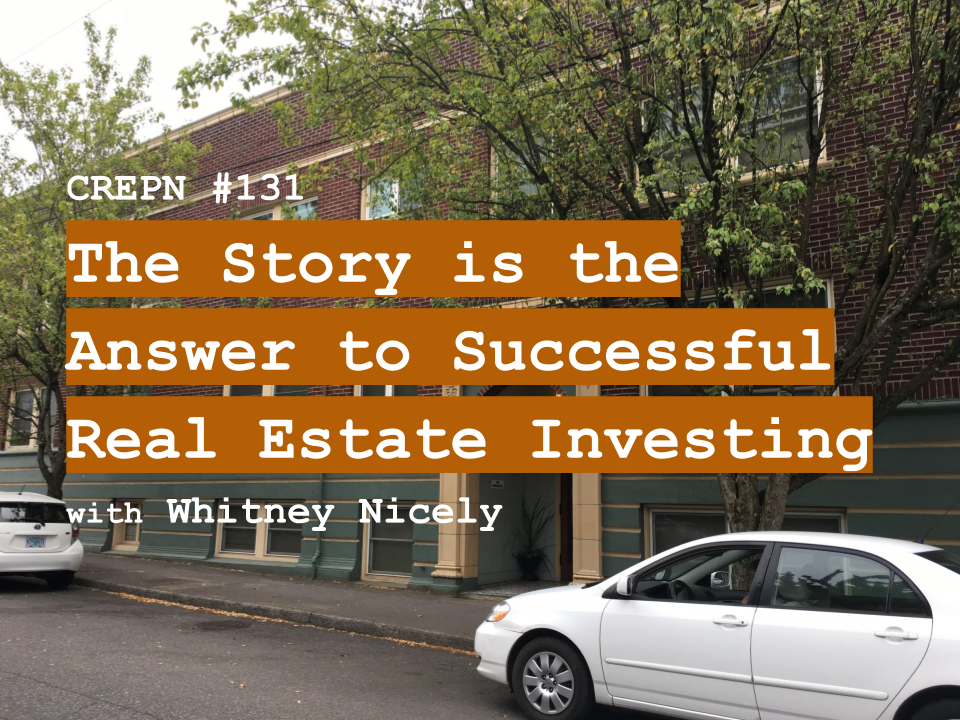 15 Feb

CREPN #131 – The Story is the Answer to Successful Real Estate Investing with Whitney Nicely

<![CDATA[Know the Seller's story and you have the keys win with any real estate investing strategy.   [x_audio_embed][/x_audio_embed] Whitney Nicely is a real estate investor from East Tennessee.  Her real estate investing strategy focuses on connecting with sellers hearts and minds.  This takes time, but once connected, the sellers want to sell to Whitney because they know her and she knows them. Instead of grinding through thousands of calls, this southern gal has fun getting to know the sellers and what they are about.  She also tells her story.  She leverages Facebook to let all her contacts know what she is doing and what she is about.  She is a real estate investors!  
Story is full of secrets
The story is where you will find the seller's secrets.  The answers that don't show up on a spreadsheet, what they want and what they need from the sale.  When you start with the answers to their problem, it's a whole lot easier to reach a creative a solution that meets yours and the sellers goals.
Secrets like they:
Don't need the cash and would consider owner financing.  secrets to all of the sellers wants and concerns.  

Need to get out of the debt load

Are health is poor, and they can no longer care for the property.

Inherited the property and want nothing to do with it.

Are sick and tired of toilets and tenants and they just want out NOW!

Get other offers, but they want to sell to you.

Are ready to retire and do something different
So remember, as you race around to find the property, don't forget to take the time to get to know the story of the seller and share your story.  The more you connect, the more memorable you are to the seller.  And, you might just get a deal.
For more go to:
Whitneynicely.com
Getyourfirstdeal.com
[author title="About the Author"]]]>